Water Damage Restoration Process in Newtown, CT
Water damage can strike at any time, whether as a result of a natural disaster or an accident. However, you can rest assured that the IICRC-certified technicians from New England Restoration have got you covered with water damage restoration services that include a time-tested water damage restoration process that will provide a safe & dry home or office for our customers in Southbury, Newtown, Brookfield, and other cities within our service area in Connecticut.
When you need our help, we will stand by you throughout every step of the water damage restoration process, from the initial inspection to assisting with your insurance claim upon request. To learn more, give us a call at 844-580-0206 or click here to set up an appointment today for services in Bethel, Danbury, Litchfield, Monroe, or Bethany.
Our Water Restoration & Clean-Up Process by New England Restoration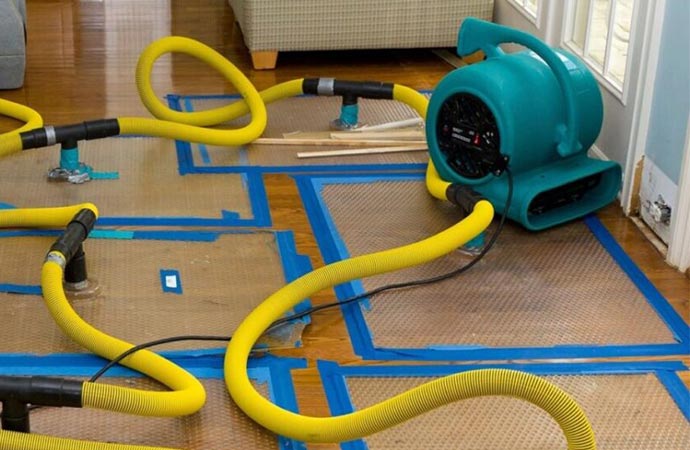 Although every situation is different, our water damage restoration usually remains the same. We follow these steps:
Water Removal: Our specialists start by removing the standing water from your home. This stops further damage and reduces the risk of mold.
Removal and Disposal: They then remove and discard damaged items. This includes anything from carpeting to walls, as well as personal items.
Dry Out: Then they use high-volume fans and structural drying dehumidifiers to dry out the property. This usually takes 12 to 72 hours.
Disinfect and Deodorize: They clean, disinfect, and deodorize your home once it is dry. This prevents mold and odors from developing over time.
Reconstruction: Finally, our crews rebuild and restore your home. This typically includes installing new carpeting, walls, or cabinets.