Attic Water Damage Restoration in Newtown & Danbury, CT
Usually, defects in the roof like leakage or broken parts, issues in the gutter, or storms cause attic water damage. Regardless of the reasons if the matter isn't taken care of immediately, you won't be able to get its benefits such as proper roof ventilation, beauty of your home for longer, etc.
The good news is New England Restoration is there to help and you don't need to worry about the restoration of not only this particular part of your home but also major emergency services related to water, fire, storm, and molds. We are 24/7 available in Brookfield, Southbury, Bridgeport, Stamford, and other service areas with our IICRC-certified team to provide standard services.
Call us today at 844-580-0206 or click here to set an easy appointment with our technicians.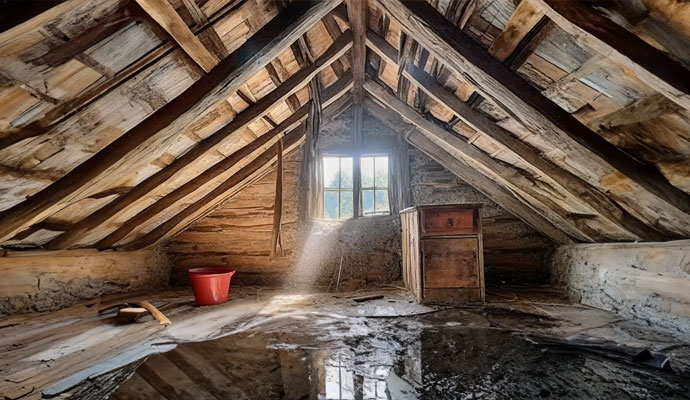 Benefits of Professional Attic Water Damage Restoration
Prevention of spreading and further damage in this part
Retention of the structural value and integrity
Preservation of indoor air quality
Halting mold growth and spreading
Eliminating health risks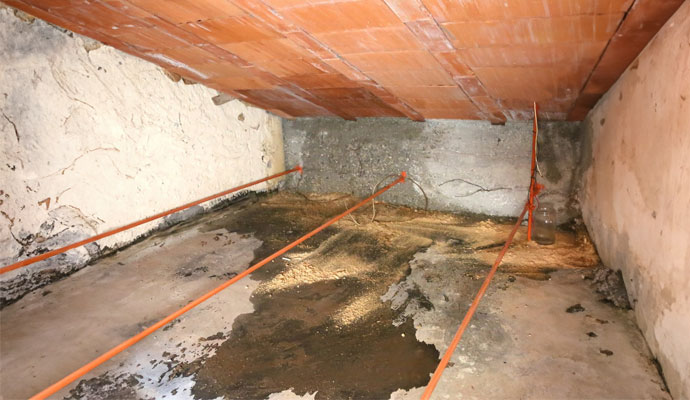 Signs You Should Take Seriously
Dampness or discoloration in the ceiling
Existence of molds
Bubbling or peeling paint or wallpaper
Warped wood
Call us immediately when you notice these indications. You can rely on our over 3 decades of service experience for first-class services. We can also help you with insurance claims.
Call New England Restoration for Professional Attic Water Damage Restoration
Did you ever think that your attic can be a great place to spend your leisure? Well, the condition is it has to be in a good condition. So, don't delay if you notice that something is wrong with it. Dial 844-580-0206 and get our quick services at your convenience.
You can also send us a service request online by clicking here. Check out our main water damage services such as flood damage restoration, appliance leak cleanup, water pipe break restoration, etc.