Water Extraction Services in Newtown & Southbury, CT
A flood is such a disaster that can cause distress to your life instantly. In such cases, it is required to have proper water extraction knowledge as well as expertise to ensure all the safety procedures and prevention techniques.
Only a reliable service provider who has proper water extraction knowledge and expertise can give such extensive solutions with high efficiency. New England Restoration is a reliable restoration company that provides the best quality services using the best experts and equipment at its disposal. So if you are living in Southbury, Newtown, and other cities around the service area and require our advanced water extraction service, then call us at 844-580-0206 or contact us online.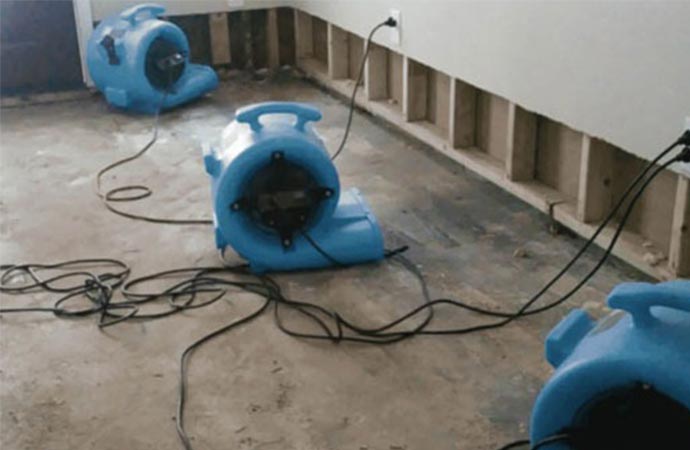 How to Handle a Flood?
When you discover that a flood has taken place, the very first thing you should do is contact a company that specializes in flood water removal and water damage restoration like New England Restoration to help you cope with the aftermath of the flood.
After you have finished doing that, switch off the power immediately. Because it might prove to be fatal. you should observe this safety precaution even if the body of water is not located near any electrical outlets.
After a flood, no one, particularly children, should go near the water without first getting complete protection gear such as goggles, boots, and gloves. This is especially important to remember if you are in a flood zone.
Trust Us for Effective Water Extraction Services
Here at New England Restoration, we do the heavy work for you so that you can go back to your regular life as soon as possible. Besides water extraction, we provide other important services related to flood damage such as bathroom sink overflow, kitchen sink overflow, etc. in Brookfield, Fairfield, and other regions around the service area. So if you are living in the above-mentioned area and require the best water extraction services and other services such as - kitchen sink overflow cleanup, bathroom sink overflow cleanup, etc, then call us at 844-580-0206 or contact us online.