Water Damage Restoration Equipment in Newtown
Water damage restoration equipment is essential for drying water-damaged properties. Water damage repair contractors may need a variety of different tools to effectively dry a water-damaged house or business, including dehumidifiers and drying fans. At New England Restoration, our IICRC-certified technicians use cutting-edge technology & state-of-the-art restoration equipment to dry your property and minimize the effects of water damage to your home or office.
Our emergency crews are available 24/7/365 by calling 844-580-0206 or you can click here to make an appointment for services ASAP in Southbury, Newtown, Brookfield, and other cities within our service area in Connecticut.
Equipment Used by New England Restoration in Ansonia & Danbury
Following are a few types of restoration equipment for water damage that we may use for our work-
Moisture meters- Moisture meters are basic diagnostic instruments for contractors and are required by any water damage repair organization. Moisture meters let you determine the extent of moisture damage and plan your drying approach.
Air Movers- Nothing is more crucial than air movers when it comes to water damage drying equipment. These devices work in a similar way to fans in that they boost air circulation, speed up water evaporation, and minimize drying time.
LGR Dehumidifiers- When it comes to absorbing and eliminating moisture, LGR dehumidifiers are the best. An LGR dehumidifier is your finest and safest choice if you have extensive water damage.
Air scrubbers- Scrubbing the air may seem weird, but it's an important part of water damage cleanup. An air scrubber — a piece of water damage equipment that eliminates smells, particles, and contaminants from the air is required to finish it effectively.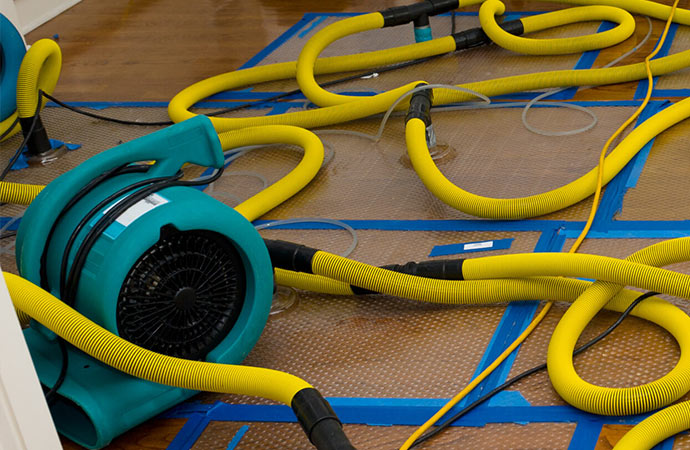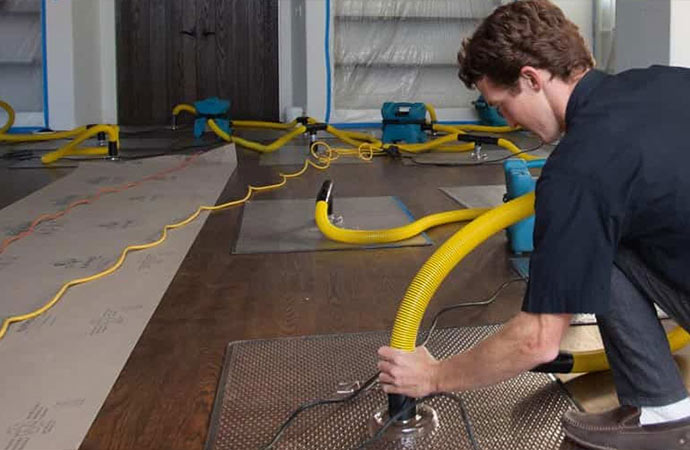 Choose Us for Your Restoration Needs in CT
As one of the leading restoration companies in Connecticut, New England Restoration brings many advantages to the table for restoration work in Newton, Danbury, or Ansonia. When you choose us, the benefits include:
24/7 Disaster Restoration Services
Residential & Commercial Services
Reputation for Exceptional Workmanship
Insurance Claims Assistance
Over 30 Years of Experience
Licensed & Certified Technicians
Our crews also offer services that include appliance leak cleanups, clogged drain overflows, frozen & burst pipes cleanup, sewage cleanup, water removal, and much more. Give me a call at 844-580-0206 for more information or click here to book our services ASAP at your property in Connecticut.