Warping of The Wall Caused by Water Damage in Danbury, CT
Warping of the wall can be caused by a lot of things. But in most of cases, water damage is the main culprit behind the causing of a warped wall.
A homeowner's worst fear is water seeping into his home. However, wall damage from water is usually the most noticeable. Water damage restoration experts are needed to fix the walls in your house if the damage is severe. Improper drainage system and waterproofing issues affect the building's foundation and the outcome is the warping of the wall. So, if you ever encounter issues like the warping of the wall, contact a professional water damage restoration company immediately before doing severe damage to your property.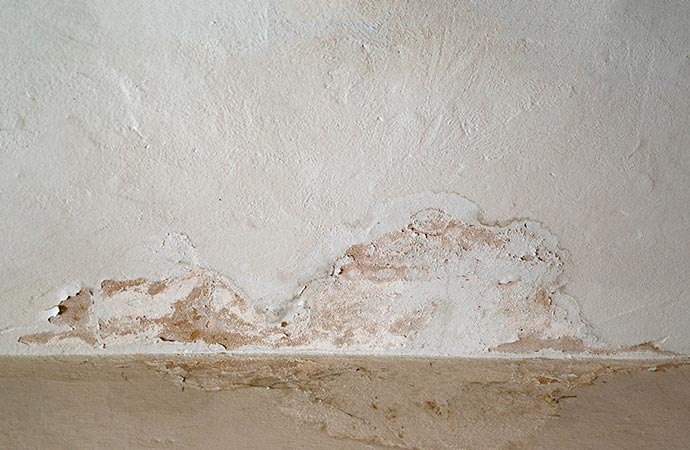 Does Warping of The Wall Indicate Water damage?
If you have warped drywall in your house, the first thing you should do is identify the source of the problem. The cost of replacing damaged drywall can be high, and if the original cause of the damage is not identified, the new drywall will probably deform similarly to the damaged one.
The warping of drywall can occur when condensation builds up. High humidity, poor drainage, or inadequate waterproofing could all be to blame. Warped basement walls could indicate a more serious problem, such as a failing foundation. It's important to have a reputable foundation repair firm inspect it first if you're concerned that this could be the case.
You may either remove the damaged portion of drywall and replace it yourself or hire a competent, insured contractor to do the job so that the repaired area is smooth and the walls are beautiful.
For Expert Water Damage Restoration, Call New England Restoration
Any home that suffers water damage needs to be attended to by a qualified and certified specialist. It's a good thing that New England Restoration has the experience you require. Our damage restoration specialists can help with more than just drying out your home. You may experience water damage from various sources and reasons. Here are the water damage restoration services we offer:
If you ever find yourself in need of water extraction services, we're here for you around the clock, every day of the year. You can reach us at any time by calling 844-580-0206 or clicking here on the website.