Broken Pipe Repair & Replacement Services in CT
Water pipe break is a fast ticket to vast financial and property damage from side effects like water damage and mold damage. To mitigate and contain the initial damage to its bare minimum, during a water pipe break emergency, contact a professional cleanup and repair company promptly. An experienced company with a reputed service record will also help you bring back your property to pre-damage conditions fast and at a reasonable price suited to your budget.
At New England Restoration, our IICRC certified team are available 24/7 for broken pipe emergency services. Our team has held a remarkable service record in this line of industry for well over three decades. We offer our services in Canaan, Cheshire, Botsford, Branford and several other localities all across Connecticut. Call us at 844-580-0206 to get our services.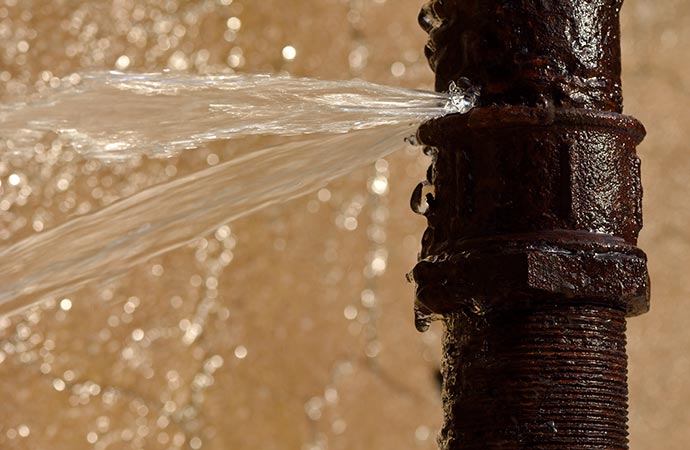 Damages from a Broken Pipe
A broken water pipe causes vast and quick water damage to both inside a property and inside the property walls, depending on type of water pipe that is broken.
Indoor flooding: If the water pipe break is from a sanitary fitting or kitchen sink, indoor flooding will occur.
Structural damage: If the broken water pipe is in the main water system, the water damage inside the property will cause structural damage.
Mold: Without the timely help of cleanup and repair professionals, broken pipe will cause enough water damage to cause mold growth. Mold growth can also occur if the water damage from the broken pipe is not cleaned up and repaired properly.
Warped walls: An undiscovered broken pipe in the main water system, given enough time to cause water damage, will cause your property walls to warp and bend, forming cracks and foundation damage.
Disease spread: Broken pipes from sanitary fittings will cause disease spread once indoor flooding ensues.