HVAC Discharge Line Leak Cleanup & Restoration in CT
Air conditioners and refrigerators are used in both residential and commercial properties. Discharge lines in the ACs go through constant temperature changes. They are also usually under heavy use. This continuous usage and frequent temperature change can cause the HVAC discharge lines to break. Then broken lines can cause indoor flooding and water damage to your home or workplace if neglected. A professional restoration and cleanup company must be called and inspect the property promptly.
At New England Restoration we have IICRC certified team. This team provides expert restoration services for water damage from HVAC discharge line breaks. Home Advisor verifies the quality of our work. Call us at 844-580-0206 or contact us online to get our services if you are living in Beacon Falls, Bethany, Ansonia, Bantam, and any other neighborhoods within our service area.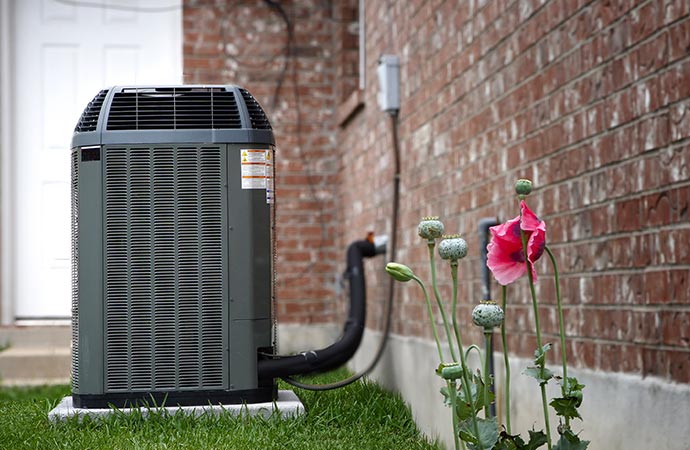 Consequences of HVAC Discharge Line Break
When an HVAC discharge line breaks, it can have serious consequences for a property. The uncontrolled release of water can result in extensive damage to various components of the building. The walls, floors, furniture, and electrical systems all could be on the brink of jeopardy. This water intrusion also can create an environment conducive to mold growth. Molds not only damage the property further but also poses health risks to the occupants. Moreover, the structural integrity of the building may be compromised, leading to potential weakening and instability.
Such situations, demands prompt action to mitigate the damage. To prevent further deterioration professional water damage restoration services from New England Restoration are often required to extract the water fast. Then dry the affected areas, and restore the property to its pre-damaged state. Implementing preventive measures like regular maintenance and inspections can help identify potential issues with the HVAC system.
Trust Us When You Need Damage Restoration Services in CT
Our team has over three decades of experience in this industry, with an exemplary service record. We are available for 24/7 emergency response. Besides HVAC discharge line break cleanup and restoration services, we also provide fire, storm damage restoration, and mold removal services. Call us at 844-580-0206 or contact us online for our services.