Ceiling Water Damage Restoration in Newtown & Danbury
Restoration for ceiling water damage can save your home from discoloration in the ceiling, disturbance by mold, and even structural damage that can result in replacement. Another benefit of this this service by experts will help retain good indoor air quality.
New England Restoration is available with a team of IICRC-certified technicians in Bridgeport, Brookfield, Stamford, Southbury, and other service areas in Connecticut to help you with this kind of water damage issue. Being a resident of any of the cities you are only one phone call away from our similar other services like attic water damage and roof water damage.
Feel free to call us at 844-580-0206 or click here to contact us online and get our quick services.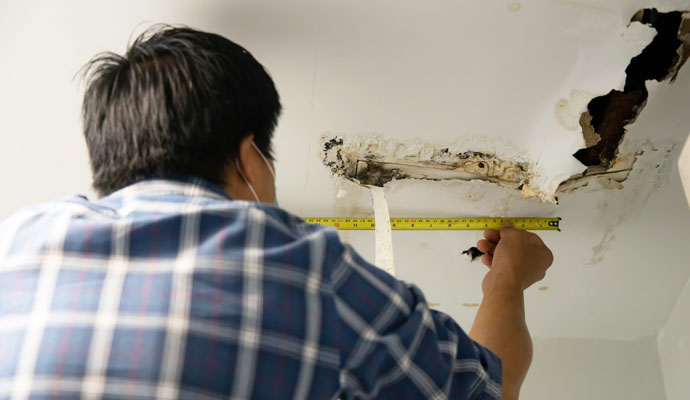 Causes of Ceiling Water Damage
Your ceiling can be damaged in several ways. The most common reasons are
Extreme weather conditions
Blockage in the gutter for water flow
Defect in the AC unit
Leakage in the pipe
Faulty sprinklers, etc.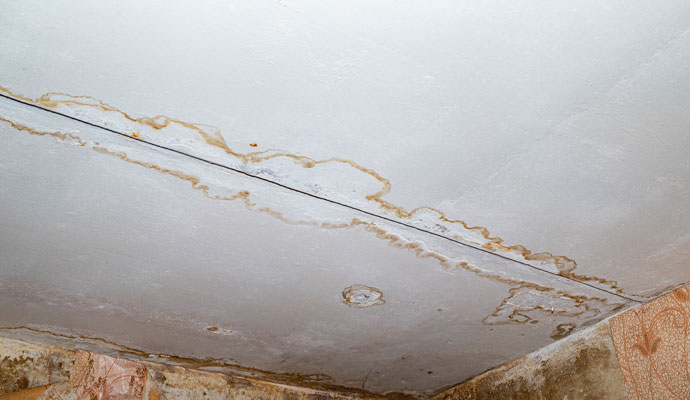 Why Expert Ceiling Water Damage Restoration Is Necessary?
Though ceiling water damage restoration is inevitable to secure your home, it will eventually bring other benefits-
No bad odor
No health issues like sneezing, coughing, watery eyes, etc.
Comfort and peace of mind
Minimizing or eliminating repair cost
The New England Restoration team ensures you enjoy all these benefits along with insurance support. All our service offerings such as black mold removal, smoke and soot restoration, etc. come with a five-year workmanship warranty and competitive pricing.
Get Our Restoration Service to Regain the Integrity of your Ceiling
Taking the right step at the right time can save you from trouble and repair the hassles of any water or fire damage. If you notice any of the signs of among cracked ceiling, mold presence, peeling paint, water stains, or discoloration near the ceiling portion, don't delay and call us for a quick resolution of your problem.
We are 24/7 available at the number 844-580-0206. You can also reach us online. Just click here and fill up the online form.