Water Damage Insurance Claims in Brookfield, CT
Water damage is a huge threat to your home, office, and its contents. When water damage strikes your property, you need to file a water damage insurance claim. Our New England Restoration team can work with your insurance adjuster throughout the claim process. We're a trusted water damage restoration company in Southbury, Newtown, Brookfield, Danbury, Redding, and other cities throughout our service area in Connecticut.
Our team of experts will help provide any necessary and accurate documentation, assist with any paperwork or correspondence if required, and make your insurance process go as smoothly and headache-free as possible. New England Restoration understands the stress and trauma of water disasters or other damage, and we're dedicated to helping make your recovery simple. Call us at 844-580-0206 for more information, or click here to schedule an appointment for our water damage restoration services now in Southbury, Newtown, Brookfield, and other Connecticut cities that we serve.
How We Can Help You With Your Insurance Claim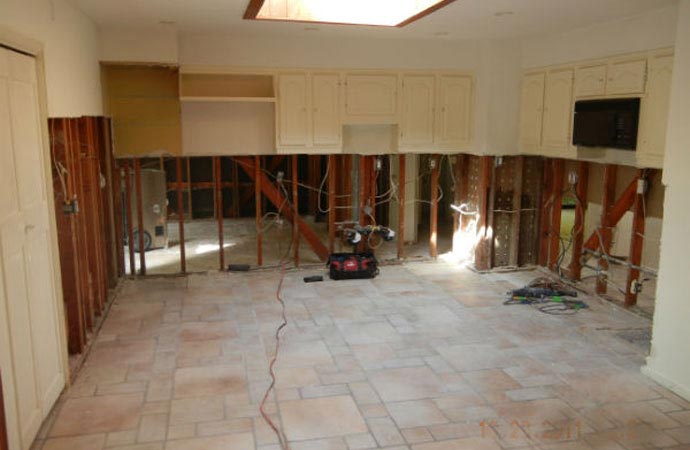 From start to finish, we're involved in the water damage repair process, including supporting our home and business customers with their water damage insurance claims.
Important claim information can be collected and documented throughout the restoration process, and we'll provide any assistance you request as we help guide you through each stage of the restoration and claims process.
We will provide you with detailed written estimates for every aspect of our water restoration services.
We will also suggest the materials to help prevent all kinds of future damage to your property.
We will help you complete your water damage restoration work properly.
Let Us Help to Restore Your Property & Peace of Mind in Newtown
If your property has been damaged by water, call us at 844-580-0206 to learn more about our services, which include assistance with insurance claims. We also provide services for water damage restoration, water emergency services, water removal, and more. For additional information, give us a call at 844-580-0206 or click here to set up an appointment today for services in Bethel, Danbury, Litchfield, Monroe, or Bethany.