Flood Damage Restoration Services in Newtown & Danbury
The possibility of flooding is only one of many factors a homeowner must consider when performing routine maintenance. Homeowners can take preventative actions to reduce the likelihood of flooding or water damage, even if some of the causes of flooding are beyond their control. Therefore, before taking preventative actions, homeowners must determine the typical causes of flooding.
Whatever the causes of flooding, New England Restoration is here to help you. Our restoration specialists are IICRC-certified and promised to serve the residential and commercial properties in Litchfield, Falls Village, Meriden, Harwinton, and neighboring cities of Connecticut with their extensive knowledge and experience. We are on call 24/7 to support you and provide you with emergency services. So, don't wait to call us at 844-580-0206 to schedule an inspection for your water-damaged property.
Experiencing Any Water Damage Issues?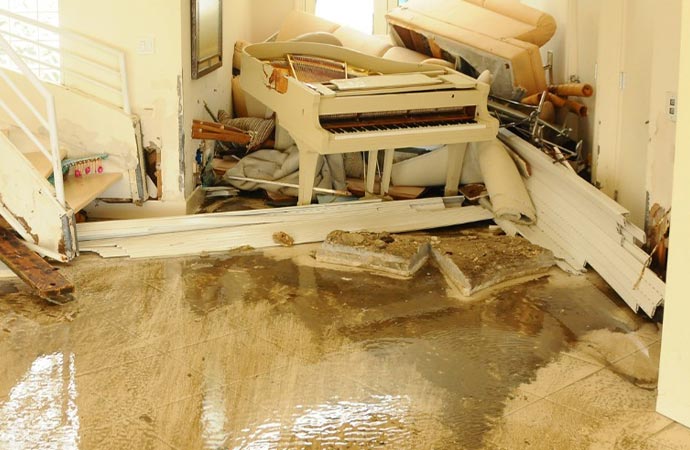 You need to act fast in cases of emergency. Preventing property loss and damage from water demands prompt action. Any type of water damage such as appliance leak, burst and frozen pipe, flooded basement, sewage failure, and clogged drain overflow takes no time to affect your home. You need to take quick action to dry your property properly to avoid further damage.
So, what should you do now if you encounter water damage? You should call a reliable water damage restoration company ASAP if you don't want to face costly damages and many health issues as well. And New England Restoration is the most reputed restoration company throughout Connecticut with thousands of satisfied customers.
Don't Want to Fall into Costly Damages by Flood? Contact New England Restoration Right Away!
After a flood, you can rely on the technicians of New England Restoration to help you recover. We can help you restore your house or business following flood damage. Contact us if you have any concerns about the flood damage restoration service we provide. To book an appointment for any emergency flood damage issue, call us at 844-580-0206 now.