Signs of Structural Damage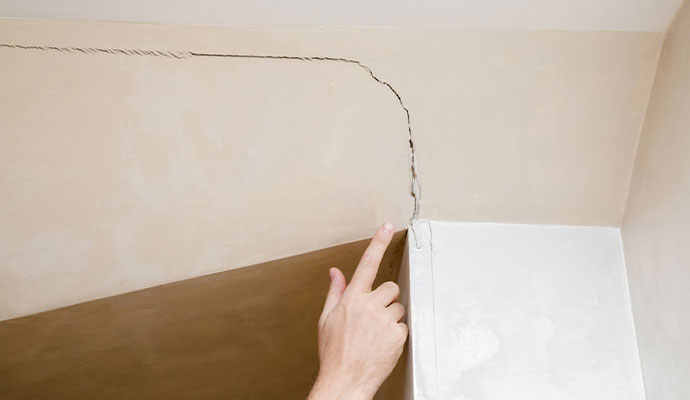 Examples of warning signs that suggest your property has structural damage include:
Walls and Ceilings With Cracks or Bulging: Minor fractures in ceilings and walls can become more serious over time and should be monitored. Cracks in a step pattern above doorways, as well as cracks accompanied by a drooping ceiling or uneven flooring, signal a serious problem that must be addressed ASAP.
Uneven Floor: Uneven flooring is an indication of improper construction practices or a settling foundation. Either one requires the attention of a structural contractor.
Damp Subfloor: Inadequate ventilation in the subfloor inhibits evaporation, leading to a humidity buildup and mold growth. A damp subfloor should be addressed immediately.
Termites: Termites can be a nightmare for homeowners or business owners. These insects chew away at support beams, wall studs, ceiling joists, and other structural materials. They can cause significant structural damage over a short period of time despite their small size.