Roof Leak Repair Services in Newtown, Southbury & Danbury, CT
The roof is a vital part of a house as it protects you and your property from the harsh environment outside. A roof can be damaged by windy storms, heavy rain, the extreme heat of the sun, or because of aging. It can lead to a roof leak. When rainwater is seeping into your home through the roof leak, that means you need immediate roof repair services to avoid further damage like wood floor damage, structural damage, etc.
New England Restoration has proved itself as one of the best repair service providers. Since 2003, our IICRC-certified technicians have been providing the most efficient roof leak repair services in Newtown, Southbury, Danbury, Brookfield, New Haven, Fairfield, and other cities within our service area. So, call at 844-580-0206 to take roof repair services or other water damage services from us, or click here if you have any queries.
Common Causes of Roof Leak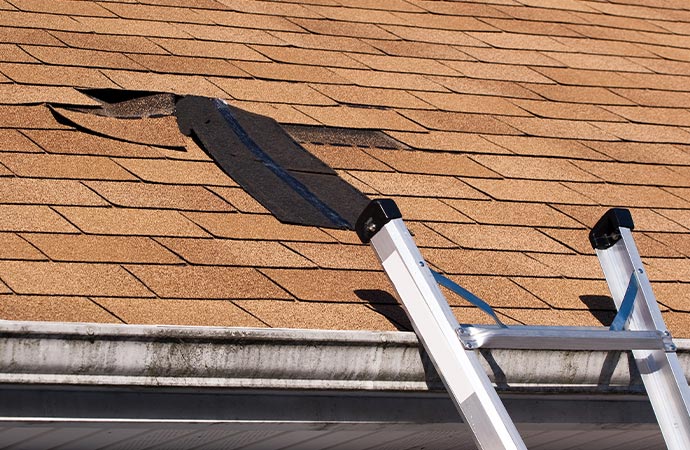 Roof leak is caused by many reasons. Some common causes are as follows:
Overhanging trees
Damaged roof vents
Damaged roof shingles
Chimney with several cracks
Streaks of moisture in the attic
Roof valleys are sealed improperly
Blocked or clogged gutters and downspouts
Roofing slates or tiles that are broken or missing
Roofing materials have reached the end of their lifespan
Flashing that is cracked, damaged, or improperly installed
Ice damming prevents snow or rainwater to flow through the gutter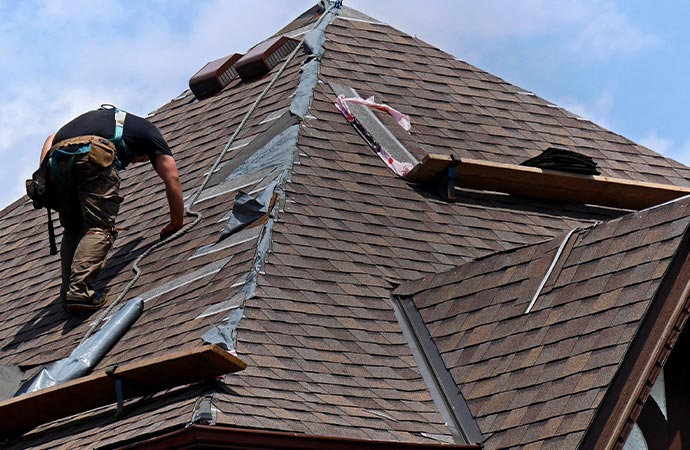 Why Would You Need Roof Leak Repair Services from New England Restoration?
A damaged roof itself is able to cause additional damage like water damage, structural damage, foundation issues, etc to your house or office. A tiny crack can turn into huge damage and cause extensive damage to your property. At the same time, it will cost more to repair it.
At New England Restoration, we can assess your roof's damage and find the exact cause of the roof leak. Then by using our cutting-edge equipment and technology, we can provide you with the best repair services available and return your roof to its pre-damage condition within a short time.