Leaky Garbage Disposal Restoration in Newtown & Southbury, CT
A garbage disposal leak may not seem like a severe issue, but taking that lightly would be a mistake. Can you imagine the food waste that is supposed to disappear just coming back to taunt you? The sufferings aren't limited to that. Leaving the matter untreated can cause mold growth and even structural damage.
To secure your home and health, you must call for an expert's help in this situation. New England Restoration is the company you can trust for leaky garbage disposal restoration and other water damage-related services like roof leak repair, sewage removal & cleanup, etc.
We are 24/7 available to respond to your emergency call. Dial 844-580-0206 and set an easy appointment with our restoration team. You can also click here to contact us online.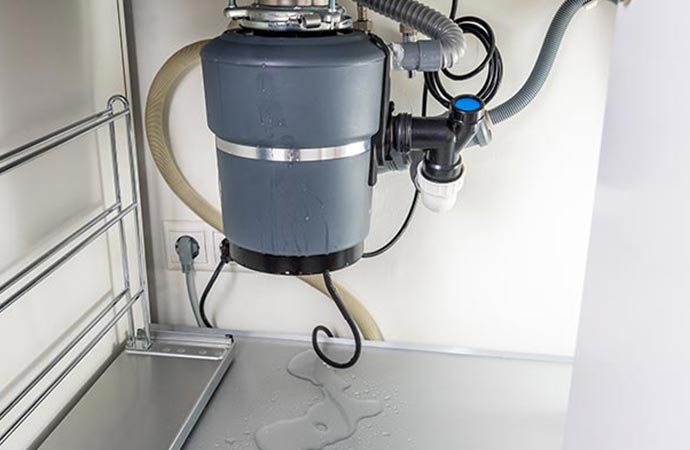 Signs that the Garbage Disposal Has a Leak
To get rid of the bigger troubles of leaky garbage disposals don't ignore the signs.
A pool of water below the sink
A bad odor that's not going away
A sudden increase in water bills
Presence of excess moisture
You can rely on our restoration team who are well-known for their good reputation and exceptional workmanship. Having long years of professional experience since 1986, we are confident to take care of both residential and commercial cases. You can also get our insurance claim assistance.
Contact New England Restoration for the Best Leaky Garbage Disposal Restoration
You may not always be able to control the pressure of clogging in the lines the way food wastes are disposed of. Even, corrosion, rust, or bad installation are not in your hand. But, you can still save your home. So, make the best use of the chance and call us immediately at 844-580-0206. To send us a service request online click here. We also provide restoration services for fire, storm damage, mold removal, and more.