Mold Season in Newtown, Southbury, Brookfield & Danbury CT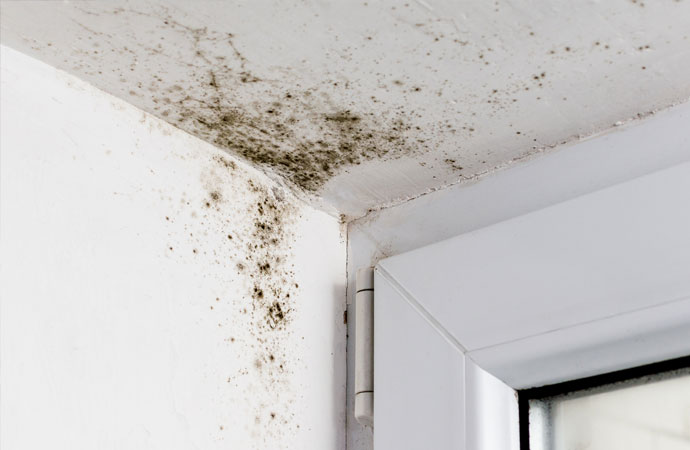 Mold season is the duration of the year when mold is most likely to develop due to factors such as location and atmosphere. Mold can grow at any time of year, but mold growth is most common during several months of the year. Mold growth occurs most often from early spring to mid-fall, with a peak in late summer.
During weather and temperature changes, such as snow thawing, fog, and humidity, keep an eye out for excess moisture on your farm.
Winter
Winter is a dormant season for mold, but that doesn't mean the hazard is absolutely gone. Mold does not die during the winter; rather, it "hibernates," especially in areas with extremely low temperatures. Mold growth can occur all year in areas with mild winters.
After the mold has been inactive for the winter, it may find hosts in wet areas or dead plants. To avoid this, get all mold cleaned and the areas where it has spread bleached.
Mold is a concern at any time of the year, but mold season is when the growth of mold is at its highest. From early spring to mid-fall, be on the lookout for mold damage.
Early Spring
After a long winter, dormant mold starts to emerge again in the spring. Spring is the toughest season for mold in regions where there is a lot of rain because "spring rains" provide a lot of moisture for mold to grow in.
In your house, look for stagnant water or unnecessary moisture in the attic, basement, crawlspace, walls, and doors. In your quest, keep an eye out for odd odors and rotting drywall. This may be signs of hidden water damage or mold.
Summer
Summer is the toughest season for mold in humid regions. The midwestern and southeastern regions are typically the most humid, and homeowners should be mindful of the high risk of mold formation. Since kitchens and bathrooms are vulnerable to humidity spikes as a result of the frequent use of hot water-powered appliances, these rooms are at the highest risk for mold formation.
Air conditioning systems lower humidity within the household, and the drained water is usually directed to a nearby drain. However, inadequate ventilation systems or units can allow this water to leak into crawl spaces or basements. It is critical to inspect these areas for moisture and remove it to avoid mold formation. When it is cold inside and humid outside, condensation occurs on windows and doors, so check and clean these areas regularly.
Mid – Fall
Mold slows down in the fall and starts to "hibernate" for the winter. Fall is the best time of year for mold removal because the mold goes dormant due to the cool weather, and homeowners don't have to think about mold growth caused by rain or humidity. However, begin to inspect your home for mold in mid-fall to prevent latent mold until winter.