Fire Safety Tips for Residents of Newton, Southbury, Brookfield & Danbury, CT
We all are aware of the dangers of fire. Fire can spread within a bit of time, and it can burn away your valuable and property if you don't take fire safety measurements. It is essential that you understand fire safety measurements and correctly implement them on your property to avoid such accidents.
When a fire occurs, you should immediately call 911. But for getting back your property in pre-loss condition and safely starting to live in your house again, call New England Restoration. We also provide appliance leak cleanup, dehumidification, carpet cleaning, debris removal, and many more services.
If your home or office has recently been through a fire accident and you need a trustworthy restoration company, then call us at 844-580-0206. We provide on-site evaluation and free estimates!
Fire Safety Tips for Newton, Southbury, Brookfield & Danbury, CT Home & Office?
Fire can spread within a short period without giving you any reaction time if you are not prepared beforehand. So it would help if you always were ready with fire safety measurements. Here are few tips for fire safety-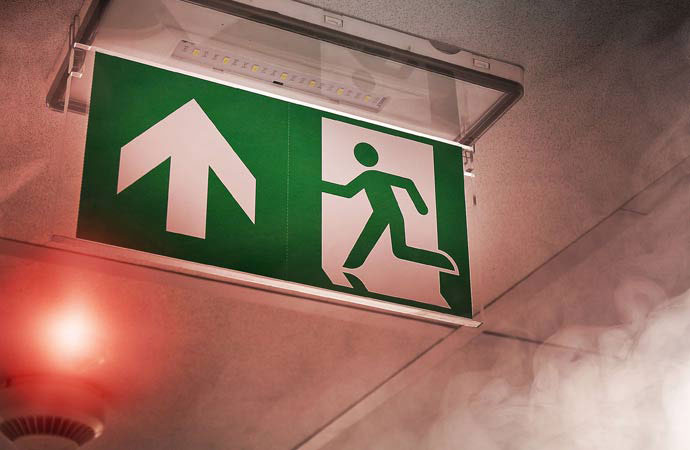 Install fire protection- Installing fire protection devices is imperative. Your smoke alarms are your best warning system. Try installing smoke alarms in your basements, outside your sleeping areas, and, if necessary, in your bedrooms as well. You need to check on all your fire protection alarms regularly.
Plan your escape- You must plan your escape keeping in mind an unexpected fire accident situation. You must go through a solid plan and chalk out unobstructed ways to escape with all your family members. It would be best if you never used an elevator when a fire breaks out. If you live in an apartment, then it is suggested that you use the stairs.
Fire drill- The residents of a building must practice fire drills twice every year. As accidents happen unexpectedly, a fire drill would prepare you for this type of unexpected situation.
Fire safety tips for children- Parents need to educate their children about the danger of fire. They should have a basic idea about fire-related accidents so that they are careful around fire hazardous elements. Parents must never leave children unsupervised around the fire or anything that could ignite a fire.
Kitchen safety- You must be very careful while working in a kitchen. Try wearing clothes that are not loose while cooking. Keep the handles of pots and pans inward so that children can't grab them and cause an accident.
Choose New England Restoration for Disaster Restoration in Danbury
Choose New England Restoration because we are the best in our field. Our expert team understands your mental condition and is committed to doing as much as possible to cooperate with you and work with compassion. We will work until your house in pre-loss condition. Click here to see our before and after jobs.
We are committed to our work, and that's why we are available 24/7 for emergency response. We are also willing to work with your insurance adjuster to file your insurance claim. Check out the list of insurance companies we work with regularly.
We provide services in Barkhamsted, Cheshire, Derby, East Canaan, and many more. For any fire-related emergency, contact us online or call us at 844-580-0206.