Professional Disinfection Service in Newtown, Southbury, Brookfield & Danbury CT
Sometimes just cleaning touchable surfaces with soap and water is just not enough to keep the place clean, hygienic, and safe. This makes the sanitizing and disinfecting necessary where the germs and microorganisms are eliminated.
The recent outbreak of the coronavirus, also known as COVID-19, has made it vital to take the necessary actions to keep our homes healthy, and at New England Restoration it has become our duty to ensure that you and your home gets the best treatment it needs to keep you and your family safe.
Call us now at 844-580-0206 to know about our disinfection service with free estimates.
Why Choose Us for Disinfection in Newtown, Southbury, Brookfield & Danbury CT
The disinfection process is applied quickly and efficiently, guaranteeing minimal downtime at your facility
Affordable and significantly less expensive than the cost of a recall or outbreak. 
Your safety is our first priority
Over 30+ years of experience
Insurance claim assistance
We also provide carpet cleaning, debris removal, deodorization and storm damage services.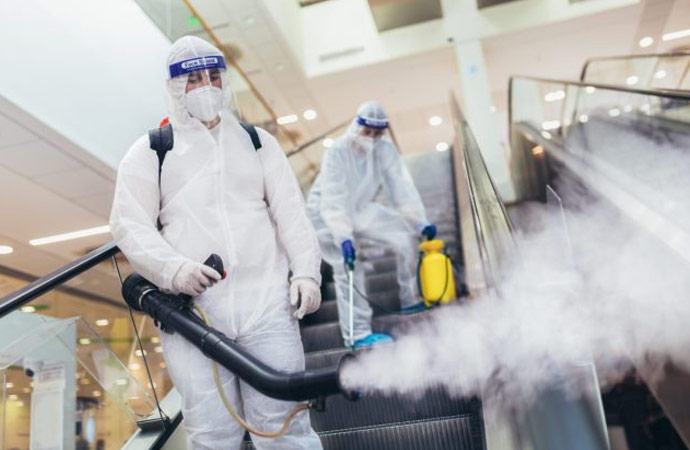 24/7 Disinfection Services in Newtown, Southbury, Brookfield & Danbury CT
We sanitize and disinfect all the kitchen area, washroom, utensils, all the rooms and furniture without time-consuming scrubbing and polishing. We make staying safe possible for you by offering the best possible service for disinfection in Ansonia, Bantam, Branford, Greens Farms and nearby areas. When you need our disinfection service, give us a call at 844-580-0206 or contact online to experience our expert hand service for yourself.